We moved house recently. We have downsized our home to reduce the size of our mortgage, to reduce the size of our spending on running a large house and to reduce our stress.
During this process I have been thinking a lot about how much stuff I have, but particularly my wardrobe.
Throughout winter I predominantly wear my work clothes, my workout gear and two pairs of jeans, one pair of tracksuit pants, three long sleeve tees, a hoodie.
I have a few shirts and two jackets and a couple of choices of dresses that I would wear out.
However in my cupboard I have at least triple that amount of clothing.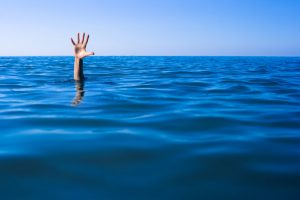 Here's the thing I have been thinking most about: do I really need all of that clothing? How would I feel if I culled back on a lot of stuff? And then I get to the crux of the problem, how would people see me if I was wearing the same thing they have recently seen me wearing?
My perception of how others see me is driving me to hold onto things I don't need or want.
Will someone like me less if they see me wearing the same clothes I always wear? Will people notice? Will people think I haven't washed my clothes?
Will I regret culling my wardrobe if I do it?
Oh how screwed up is my thinking!
Why should what we are wearing really even matter? Or as in 'The Work' with Byron Katie, is this a case of needing to reverse the question and ask it of myself. Is this a case of my judgment of others?
I have followed Sarah Wilson – of 'I quit sugar' fame here in Australia – for some years now and watched as she has reduced wastage in the way she cooks and uses as much as she can of an animal, plant or vegetable, as well as how she lives. This includes her wardrobe. Her belief is that if we reduce the amount of stuff we have we can make our lives less stressful by having to make less choices, as well as helping reduce our impact on the planet.
I will probably talk about this a lot more before I decide whether I am going to make the jump to minimalizing my wardrobe, but for now it has brought up a lot of questions.
I'd love to hear your thoughts and feedback.
See you in the gym
Tanya Carroll
5 responses to "Authentically Me – When abundance becomes stressful"